Posted by Amanda Ostby on
          We built our home a couple years ago and although we love it, it started out as a boring, builder's grade house. It has been a blast infusing our style into this blank canvas. There are many pros and cons of purchasing a new build. One of the cons we've dealt with over the last few years is having to deal with some of the uninspired, basic elements. Our closet has been one of those projects that didn't quite make it to the top of the "to-do" list right away. Although it was somewhat functional,...
Posted by Amanda Ostby on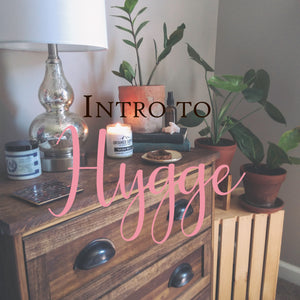 hyg·ge /ˈh(y)o͞oɡə,ˈho͝oɡə/ noun A quality of coziness and comfortable conviviality that engenders a feeling of contentment or well-being (regarded as a defining characteristic of Danish culture). Here's a nice, quick little video for pronunciation          This blog is one that I've started and restarted many times over the last few months. I wanted to make sure I explained my thoughts thoroughly. I've been asked recently about my home style. I usually fumble through a series of descriptors like "cozy", "eclectic", "modern-rustic", or any combination of those terms. In reality, the term I'd like to use is not commonly...